Guilin Featured Activities
Featured activities offer different ways to explore Guilin, Yangshuo and Longsheng. If you have been trying our top day trips, you can consider our featured activities in these areas.
In Yangshuo, biking on Yangshuo countryside road is the second most popular activity after the Li River Cruise. Kids, parents and couples like it. Usually on our biking short tour, our guide will take you to a local family and talk with locals.
Besides taking the cruise, bamboo rafting and hiking are another cool way to explore the Li River's beautiful sections. Yulong River, Xingping, Yangdi are all popular sections for bamboo rafting and hiking. The bamboo rafting often takes around 2 or 3 hours. Hiking is the best way for visitors to take great photos of the essence of Li River.
For visitors wanting to explore the minorities more, it is highly recommended to visit Dazhai Village for the rice terraces with a local family visit. Dazhai is the biggest villages in Longsheng and the view of rice terraced fields issplendid. Cable cars are also available there. If lucky, visitors may have the chance to enjoy a local oil tea meal.
Other things like playing golf and fishing are also fun to experience. All tours are private with a local guide and a car.
$ USD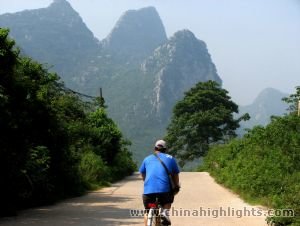 Duration: 8 Hours
Group Type: Private
Highlights: Aishan Village, Gaotian Village,A Local Lunch,Private Hotel Pickup and Drop-off, A private English-speaking guide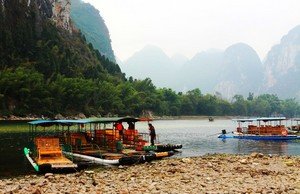 Duration: 5 Hours
Group Type: Private
Highlights: