GETTING MY CHINA VISA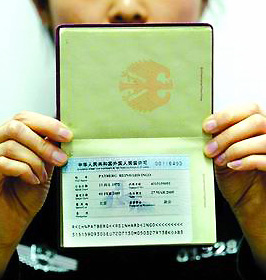 Is Your Companny can Apply for a Visa?
No, the Chinese government requires that visa applications be made in person. You should apply for your visa in the Chinese embassy or consulate in your country of permanent residence. We are authorized to provide our customers with Visa Invitation Letters. An Invitation Letter is a document which tourists may need for the visa application process. We provide invitation letters to our clients after they confirm the tour booking.
Do I need visa for China?
China government requires a valid passport and visa for all visitors traveling to the China. A visa must be obtained through Chinese embassies or consulates in your place of permanent residence. It cannot be acquired upon arrival.
How to obtain a China Visa?
GUILINCHINA.NET recommends that all visitors will need to apply for and get your visa before travelling to China. There are 3 steps to obtaining your China visa:
1.Select which type of visa is appropriate for the visit. Visitors travelling to China for vacation should apply for a tourist visa (L Visa). L Visa is issued in 3 formats: single, double and multiple-entry allowing a visitor to enter one, two, or many times on the same visa. You should choose the format which suit best.
Note: If you travel to mainland China, then to Hong Kong and back to mainland, a double-entry visa is needed.
3. Submit your application. The application should be submitted along with a valid passport which has six months of validity remaining and at least one blank page, a recent 2-inch by 2-inch passport style photo of the applicant and the applicable fee.
Sample of Chinese Visa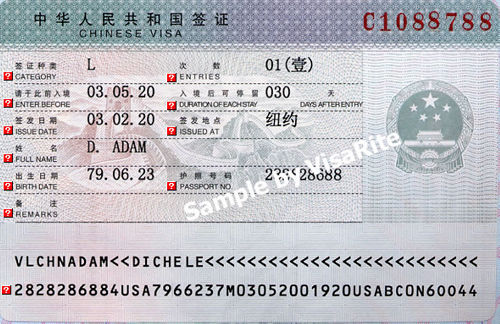 What's a Shenzhen Special Economic Zone Visa?
Shenzhen visas have very strict rules and regulations. Shenzhen Visas cannot be obtained from Chinese Embassy's or the Chinese Foreign Ministry in Hong Kong. You can only get a Shenzhen Visa at the Shenzhen border with Hong Kong.
Shenzhen visas are only valid for a single entry for five days at most and cannot be extended. You have to leave at the end of the visa, or travel further into China mainland by getting a valid China Visa.
BACK TO TOP
Do I need a visa for a visit to Hong Kong or Macau?
Residents of most countries holding a valid passport do not need a visa if traveling only to Hong Kong or Macau, for 14 days up to 90 days stay, varying from country to country. However, if you are travelling onto Mainland China, you will need a China visa.
Click on here to see the list of countries and the visa free period in Hong Kong.
Do I need a visa to enter Macau as a tourist?
Residents of the following countries would be granted visa-free entry to Macau. Passport holders of other countries not specified hereunder should apply a visa for entry admission.
The following counties are visa-free to enter Macau
Asia
India, Indonesia, Japan, Lebanon, South Korea, Malaysia, Philippines, Singapore, Thailand

Europe
Austria, Belgium, Czech Republic, Denmark, Estonia, Finland, France, Germany, Greece, Hungary, Iceland, Italy, Ireland, Liechtenstein, Luxembourg, Monaco, Netherlands, Norway, Poland, Portugal, Slovenia, Spain, Sweden, Switzerland, Turkey, United Kingdom

Africa
Egypt, Seychelles, South Africa

America
Brazil, Canada, Mexico, USA, Uruguay

Oceania
Australia, Kiribati, New Zealand, Samoa

How to get my China visa in Hong Kong?
Get a visa yourself Visa at:
Office of the Ministry of Foreign Affairs of The PRC.
5th Floor, Lower Block,
26 Harbor Road,
Wanchai,
Hong Kong.
Tel: ++852-25851657 OR ++852-25851680 OR ++852-25851794
Note:
1) You need to go there Monday to Friday during business hours.
2) "Within One working day" means: the visa should be processed within 24 hours
"Fast Process" means: the visa should be processed the same day.
Requirements to obtain a Visa in Hong Kong
A. 1 recent passport photo.
B. Passport which needs to be valid at least more than 3 months.
C. Call the office before your visit.
A China Tourist and Business (F) Visa can be obtained easily in Hong Kong. It can be obtained with the help of a travel agent but at least 3 full working days should be allowed for this procedure.
Obtain visa at CITS (H.K.)
Requirements
A. 1 recent passport photo
B. Passport, which needs to be valid at least more than 3 months and have a full empty page inside passport.
C. CTS (H.K.) can obtain tourist visa type only.
CTS (H.K.) Kowloon branch office Address:
1/F, Alpha House,
27 Nathan Road,
Tsimshatsui,
Kowloon
Tel: 2315 7106 working hours: 09:00a.m.-17:00p.m. (Monday-Saturday),
09:00a.m.-12:30p.m./14:00-17:00p.m. (Sunday & public holidays)
BACK TO TOP
What type of visa do I need?
There are many types of visa for various purposes. The L visa (tourist visa) is valid for 3 months after the issue date, and will permit you to stay in China for a maximum of 30 days.
What do I need for visa application?
Foreigners applying for visa must comply with the following:
1.Have a passport valid for at least 6 months from the date of travel.
2.Complete the visa application form and present it with 2 passport photos with you passport.
What do you mean by passport photo?
The standard passport photos is strictly enforced

1.Photo Size: small two-inch (48mm x 33mm), head width of 21mm to 24mm, head length 28mm ~ 33mm.
2.Photo Background: The background of the photo should have no decoration - use white and light blue, do not use red, brown and black.
3.Photos must show your forehead, wearing a hat or jewelry is not allowed. Doing not use staples or paper clips on photos, in order to protect photo from damage.
BACK TO TOP
How to get an invitation letter from your company for my visa application?
For foreign tourist want a visa to China, may need an invitation letter from an official travel company. We will supply this letter to our clients after they confirm a tour booking with our company.
Upon receiving your information, we will fax you your tour confirmation letter on our official stationery with our company seal.
Can I travel to Tibet independently?
No, you can not travel to Tibet independently. Chinese government has strict regulations regarding traveling to Tibet. Tourist traveling to Tibet need to apply for Tibet Travel Permit before entry is possible. We as official tour agency offer private/group tour packages to Tibet and we will also take care of your Tibet travel permit. Your personal information, the copy of first page on your passport and China visa is required for apply the Tibet travel permit.
Click here to contact us for inquiry our Tibet packages
BACK TO TOP
How To Have My Visa Extended?
Foreigners staying in China beyond the duration of their visa need to apply for an extension.
Visa extension applications are handled by the Public Security Bureau Visa Office. Visa extensions should be submitted at least 7 days before the expiration date of the visa. A tourist visa can usually be extended by one month.
Visitors traveling with a group on a group visa and who want to stay longer than the group should apply for an individual visa.
Visitors traveling with a group on a group visa and intending to stay longer must apply for an individual visa extension.
Requirement for visa extension:
1.Valid passport and visa
2. A completed application form for visa extension
3. Reason for the extension.
4.Payment of fee.
Note:
The length of the extension depends on the type of visa and multiple entry visas can not be extended. You are advised not to overstay the valid day of your visa. Please contact your travel advisor for assistance in visa extensions.
Should I Apply For Visa Now, Or Should We Wait Until We Are Closer To The Time Of Travel?
The Chinese tourist visa is generally valid for 3 months from the issue date and to stay in China for 30 days. Please apply for your China visa to fit these requirements.
Online Visa Appplication
Are you planning a trip to China, but have no time for the visa formalities? No problem: guilinchina.net is offering a Visa-Service for US-Residents.
Got questions? Ask us here!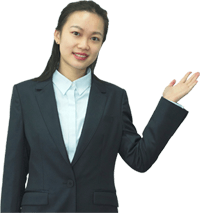 Sally Guo
Travel Advisor