Yangshuo Butterfly Cave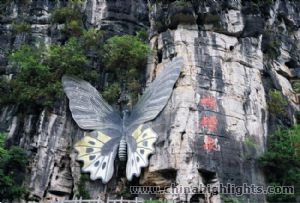 Yangshuo Butterfly Scenic Zone, is on the outskirts of the city. The whole construction covers an area of more than 36,000 square meters and has taken a year to complete.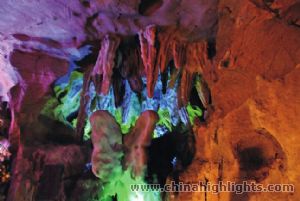 It's all about butterflies---the butterfly cave, butterfly waterfall, butterfly bridge and butterfly lake are the highlights of this scenic zone. A king- size butterfly specimen welcomes visitors at the entrance of the stalactite cave. Inside the cave, the stalactites in various butterfly forms remind people of an unbelievable fairyland. After crossing the butterfly bridge and walking along the tranquil stone-tablet forest, tourists will have a bird-eye view of the surrounding area. Living up to its name is a butterfly garden. It's the largest of its kind in China, and is home to more than 200 species. Visitors can have a look at the whole process of butterfly breeding and enjoy a new found relationship with the lovely insect.
Got questions? Ask us here!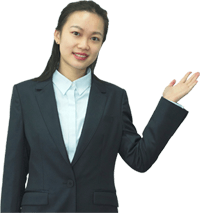 Sally Guo
Travel Advisor