Yangtze Travel
The Yangtze is to China what the circulatory system is to a human body. It flows throughout the country, carrying essential supplies to where they're needed and making sure the country is powered efficiently. It's part of China's history and the future.
For all the controversy surrounding development attached to the river, China needs the Yangtze to survive. It shapes the landscape and it draws visitors to the less urban areas of the country. Read more information about Yangtze facts>>
Facts:
Chinese Name:长江三峡
Location: South East China
Time Zone: (UTC+8)
Latitude: 29° 32'N
Longitude:106° 32'E
Recommended Tours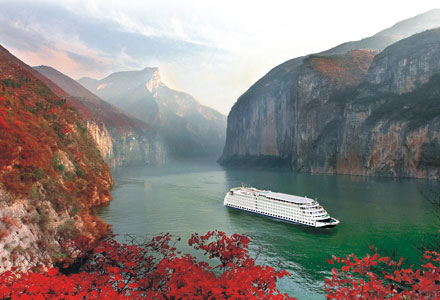 This tour includes round-trip airfare between Hong Kong and mainland China.
Duration: 8 Days
Operates: Daily
Language: English |Spanish |German |Italian |French |Russian |Janpanese
$1,859 View details