Yangtze Attractions
Your time in China won't be complete without exploring the Yangtze. It offers you an opportunity to see more rural China while on one of the many available river cruises. The almost 4,000 miles of the Yangtze crosses eleven provinces and, for some, is the division between North and South China. If you start at its source in the Kunlun Mountains, you can also experience some Tibetan culture.
Fengdu Ghost City
The "Ghost City" of Fengdu was founded over 1800 years ago. Although part of it is submerged due to the Three Gorges Dam, Fengdu is still a site rich in legend and Chinese history. Read more information about it >>
Lesser Three Gorges
A river cruise along the Daning, viewing the Longmen, Bawu and Dicui Gorges, will take you north and south for approximately 31 miles. During your cruise, you'll see waterfalls, the Ancient Plank Road, mineral formations and stalactites. Read more information about it >>
Shibao Zhai
Shibao Zhai, built on the north banks of the Yangtze River, is breathtaking as you approach it by boat. As you sail down the Yangtze, your eyes will note a wooden pavilion, surrounded by the cliffs. At 12 stories high, Shibao Zhai draws the gaze upward, noting each floor's distinctive appearance. Read more information about it >>
Shennong Stream
Brilliantly clear water sets this tributary of the Yangtze apart. As it heads south through the Shennongjia Nature Reserve, it covers sixty kilometers before flowing into the Yangtze. Read more information about it >>
Three Gorges Dam
Visitors to Three Gorges can observe the efforts underway for water conservation as well as get a chance to view the surrounding landscape from a terrific height. If you climb the Viewing Platform, you can see the entire dam close up. Read more information about it >>
Got questions? Ask us here!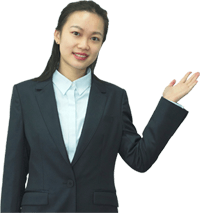 Sally Guo
Travel Advisor