Yangshuo Longmen Water Cave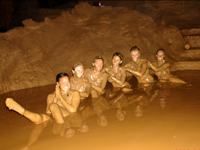 Longmen water cave is located in Longmen Village which is 16km away from Yangshuo, known as the largest under ground karsts cave. On the entrance of the cave is a 300 square meters pond flowing through inside the cave. Tourist will take a small Sampan to go inside the cave with a boat guide plowing the boat in front, in the certain part on the way you have to bend down in case hitting the stalactite. The constant temperature in the cave is 23 degree centigrade all year round, there are no flashlights inside and tourists are expected to torching and explore the real karsts cave, so that it is well-preserve by what it looks like before. The most interesting thing to do is to take a mud-bath, then after that takes a complete clean shower under the waterfall.
Tips:
1. Best time for travelling: Every year from April to Sept.
2. This water cave is explored and cultivated by local famer, provided with not enough safety equipments.
3. Be sure to wear helmet when entrance to the cave, wear non-slip shoes and torch.
4. There are many Cross-hole and rock on the way, do not walk away by your own in case get lost or hurt.
5. Ticket price: CNY168 per person.
6. Transportation: shuttle bus form.
Got questions? Ask us here!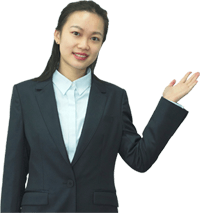 Sally Guo
Travel Advisor