Beijing Dining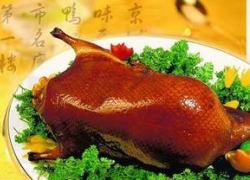 Note that the following is only a list of some of the best food joints in the city. You're free to add or research more. Surely, though, you can begin your culinary journey with these:
Duck de Chine
Duck de Chine serve the best roasted duck dish in Beijing. The duck is given its earthy flavor by roasting it over jujube wood for more than an hour. It is then complemented by a hoisin sauce with a secret recipe. But beyond the roasted duck, the restaurant is well-known for its highly personalized customer service and interesting location; it's a quaint upscale restaurant housed by a renovated factory.
Address: 1949 Club,No.98 Jinbao Street,Dongcheng District, Beijing 100027, China (Tian'anmen/Wangfujing)
Phone number: 010-65018812
Sets range from RMB 188-388 per person (exclusive of 10% service charge)
Hours: 11am-2.30pm, 5.30-10.30pm daily.
Bao Yuan Jiaozi Wu
The Bao Yuan Jiaozi Wu will not be called "dumpling heaven" for nothing. Though you can get this type of food almost everywhere, this restaurant just makes the dining experience more unique. For one, it is the only one that sell colored dumplings. It therefore feeds your eyes visually by serving the dish to you in oranges, purples, other sorts of colors (colored vegetable juice is mixed with flour). Second, you don't have to wait until you're seated before you can order and try their specialty, as the restaurant customizes orders for you. You can also choose several fillings, including pork, beef, chicken, lamb, and vegetable-based dumplings.
Address: North of 6 Maizidian Jie, Chaoyang District, Beijing, China (Yansha)
Phone number: 010-65864967
Hours: Daily 11am-10pm
Sets range from 30-50RMB/person
Black Sesame Kitchen
You may not easily find Black Sesame Kitchen as it's not within the busy streets around the central business district or recognized shopping and entertainment complexes in the city. Rather, it is found at the back of Hutong, in a street that is impassable by public transport such as taxicabs. However, it's worth the while since the food is definitely A rated and prepared by truly professional chefs. The owners are also gracious enough to provide you with directions or even walk you out from the restaurant. Make sure to call, though, so you can be given your own table. This food establishment is gaining a lot of popularity, so you do have intense competition.
Address: 3号 Heizhima Hutong Dongcheng, Beijing, China
Phone number: +86 136 9147 4408
Open Tuesday-Sunday
All visits by appointment only
Xu Xiang Zhai
It is indeed a challenge to find a restaurant in Beijing that serves only vegetarian dishes. If this is your preferred lifestyle, then you have to make time for Xu Xiang Zhai, which is found in Workers Sports Complex in the city. They serve a variety of vegetarian dishes, including bean curd that can easily pass off as meat. Their food options are affordable too.
Address: A 26-1 Guozijian Dajie, Beijing 100013, China (Beijing Workers' Sports Complex)
Phone number: 010-64046568
Hours: Daily 10am-9pm; lunch buffet 11.30am-2pm, dinner buffet 5.30-9pm
Huang Ting Restaurant
If you're looking for something other than Chinese food, head to 180 Nan Luo Guo Xiang where you can find Huang Ting Restaurant. This is one of the many restaurants in Beijing that offer great food for reasonable prices. Recommended in Rough Guide, the restaurant attracts tourists who are craving for Italian food. Off the set price menu is about $10/person while desserts cost around $5. Aside from great food and affordable prices, the restaurant also offers excellent service and nice ambiance.
Address: LL2, 8 Goldfish Lane, Wangfujing, Beijing, China (Tian'anmen/Wangfujing)
Phone number: 010-65106707
Price range: 350-450RMB
Hours: Monday – Sunday (18:00 - 22:00 for dinner and 11:30 - 14:30 for lunch)
South Silk Road
This restaurant is perfect for tourists who are looking to experience Yunnanese-style food while in Beijing. It specializes in the cuisine of the Dai and Miao minority people. One of the must-try is pineapple rice.
Address: 3F Building D, Soho New Town, 88 Jianguo Road, Chaoyang District, Beijing, China (Beijing Workers' Sports Complex)
Phone number: 010-85804286
Price range: $10-$15
Night Markets
Even at night, Beijing can still be teeming with life. It's common to see thriving night markets, especially in Donghuamen Street. Besides various merchandise items, some of which can never be found in other countries, the booths also feature food at extremely low prices.
Got questions? Ask us here!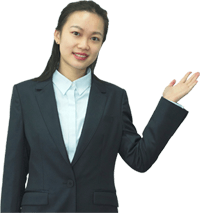 Sally Guo
Travel Advisor