Beijing Transportation
Though China is the biggest country in the world, traveling in it is usually convenient since it also provides a comprehensive network of public transport.
Airport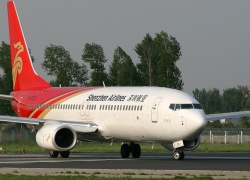 There are two known airports in Beijing: Capital Airport and Nanyuan Airport. The former is considered as the biggest, with more than 65 airline operators, both domestic and foreign, setting up an office here. It is located in Chaoyang District, which is about 30 kilometers from the central business district of Beijing.
The Nanyuan Airport, meanwhile, is actually found within a military air base, but it also receives commercial flights. In fact, on the average, it handles around 1 million passengers annually. It is found in Fengtai District and sits close to Tiananmen Square.
In order to accommodate more passengers, Beijing is soon to launch another airport, temporarily called Beijing Daxing International Airport, which is around 29 miles from Tiananment Square. Flights in Nanyuan Airport are expected to be transferred here.
Beijing Capital Airport
No. 2 Medi-street Tianzhu, Beijing, China, 101312
+86 10 6456 7799
Nanyuan Airport
Nanyuan Road, Sanyingmen, Beijing
Telephone: 010-67977657
Buses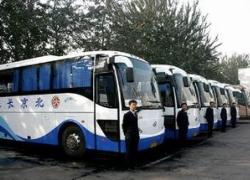 Majority of the people in Beijing travel using their two popular public transports, which are the buses and trains. The buses, for one, are preferred because they are very cheap. From the airport, too, you can simply take a bus in any of the three terminals, though it has its own drop point. From there, you can take another or a few more buses before you can reach your final destination.
The bus system of Beijing can be pretty confusing. So far, there are 800 active bus lines, with varying routes. Some of these buses, moreover, run only at night while others cover the suburbs or other places that are quite far from the city center. These are also the buses ridden by visitors of the Great Wall of China. The designated bus stops feature the kinds of bus that offload or load in the area. Nevertheless, these signs may still pose a challenge since they are primarily in Chinese.
The buses can be either a self-service or conductors equipped. You can also pay in cash or in a Smart Card, which you have to tap so the exact fare is deducted from the account. Right now, the flag-down rate is CNY12, which covers around 12 kilometers. An additional CNY 0.5 is charged for every 5 kilometers covered.
Hours: 05:30 – 23:00
Ticket Fare: CNY 1 (cash) or CNY 0.4 (paid by a smart card) for first 12 kms.
Trains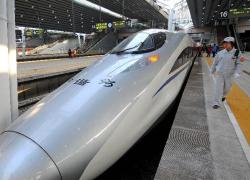 Though buses are cheap, they can only delay your travel time. They are very prone to getting stuck in traffic, especially during rush hours and peak seasons. Thus, some opt to ride the train instead.
Your train experience can begin from the airport. There's an express train in terminals 2 and 3 of Beijing Capital Airport, which leaves every 12 minutes. It then takes you all the way to downtown area. The city, meanwhile, has 5 central train stations designated as Beijing West, Beijing East, Beijing, Beijing North, and Beijing South. There are also trains that take you to other provinces and cities such as Shanghai, Tianjin, and Guangzhou. You can even find some trains that serve other countries like Hong Kong, Tibet, and Vietnam.
The trains are also classified in different ways. There are soft and hard sleepers, soft seats and hard seats, as well as first class and even business class. There are high-speed trains, which are costly, but they are definitely worth the money because of the experience, the level of comfort, and speed they provide. You can purchase train tickets personally or ask help from your travel agency. There is an online ticketing system, but it's intended for Chinese commuters only since it doesn't accept any international debit or credit card.
Beijing Railway Station
1号 Beijing Station W St, Dongcheng, Beijing, China
Taxis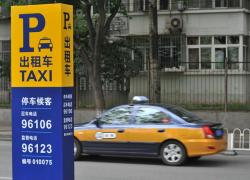 If you're looking for comfort or you don't want to be bothered reading maps and figuring which bus or train to take, you can just ride a taxi. As the capital, Beijing has one of the most number of taxis in the country, with more than 65,000 of them plying the roads on a daily basis, and some of them extend their services until the wee hours of the morning. In general, taxis are metered, and you pay only the amount that is reflected. You shall also be provided with an electronic receipt. However, fares can change depending on two things: time and distance. For example, the flag-down rate for destinations that are more than 15 kilometers is CNY 3 instead of CNY 2. Furthermore, when the clock strikes 11, the minimum fare increases CNY 1 from CNY 10.
Take note, too, that some roads may be impassable by taxis and that you cannot make them stop if there are traffic enforcers around. You therefore have to find a taxi stand before you can hail a cab. Most of the taxi drivers don't know how to speak in English, so you can print a direction card ahead. This can also be supplied by your accommodation.
Taxi Call Tel: 96 106
Smart Card
A smart card works very similarly to the Octopus card of Hong Kong. It tries to automate riding public transports. You can load it up to a certain amount and simply tap the card in order to pay. It can be used to pay trains, buses, and a number of taxis. Users can also enjoy around 60 percent fare discount. However, they cannot expect refunds after use.
Got questions? Ask us here!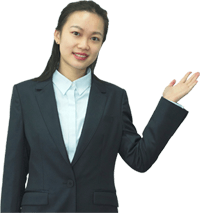 Sally Guo
Travel Advisor