Guizhou Attractions
Guizhou, a province in China covered with mountainous terrain, features a wide range of natural beauty; from karst caves to hot springs, to virgin forests to canyons.
Top Attractions
Jiaxiu Tower (Guiyang)
Jiaxiu Tower, which is also called the First Scholar's Tower, is a major tourist attraction in Guiyang. Built in 1598 during the Ming Dynasty, it's located on Fuyu Bridge over the Naming River. It is a three-storey tower measuring 66 feet high. It is made from red pillars, green tiles, white stone parapet, and engraved windows.
The best time to visit the tower is at night when it shines with decorated lanterns. During this time, the tower is reflected in the water of the river. Visitors can stroll on the bridge and have their picture taken.
The tower houses cultural and historical relic, which includes authentic paintings and art works of several ancient calligraphers.
Address:
South of Nanming District, Nanming District, Guiyang 550000, China
Admission: CNY 4
Opening Hours: 8:00 am—8:00 pm
Bus Route: Bus No.4
Qinyang Ancient Town (Guiyang)
Built in 1378, Qinyang Ancient Town is well known for its culture and history in Guizhou Province and lies in the southern suburb of Guiyang City.
The town was originally built for military reasons because of its geographical location. However, through the years of restoration and modification, the town emerged as a cultural town that highlights the features of Qing and Ming Dynasties.
Although it's relatively small, the town boasts of well-planned architectural style, influential local culture, and hundreds of sites of relics.
Religious culture is also quite rich here. If you're interested in learning Buddhism, this is a great place to get started.
Location: Qingyan Town, Huaxi District, Guiyang
Phone number: 0851-3200031
Admission: CNY5
Bus Route: Guiyang-Huaxi-Qingyan Special Line
Red Maple Lake Scenic Area (Guiyang)
Red Marple Lake Scenic Area, also known as Hongfeng Lake, is about 20 miles away from Guiyang center. It features more than one hundred islands and islets. It is considered the pearl of the Guizhou Plateau and is one of the most amazing three lakes in this part of the province. The other two are Dongfeng Lake and Baihua Lake.
Covering 57.2 square kilometers, Red Maple is the largest lake in the province. It is times bigger compared to Ming Tombs Reservoir in Beijing. The area is surrounded by hundreds of red maple trees which leaves turn red every fall. This is where the lake got its name.
The scenic area is composed of three parts: the south lake, the north lake, and the rear lake. The north lake, which is the smallest, is composed of Tortoise Island, Snake Island, and Bird Island. There is also a historic complex from the Western Han Dynasty.
The south lake is where you'll find amazing caves, which include underground cave, general's cave, and fishing cave. Meanwhile, the rear lake is popular for its beautiful scenery.
Other things that you can find there are samples of village architecture, which include Bouyei Flagstone house, Miao traditional house, and a Dong drum tower, which was roofed bridge.
Location: West of Guiyang City
Admission: CNY 45
Opening Hours: 8:00 am-10:00 pm
How to get there: Take a shuttle tour bus at River Bank (Guiyang City) to Red Maple Lake Scenic Area
Biasha (Basha) Miao Village (Congjiang)
Bisha Miao Village is about 7 kilometers away from Congjiang Country. Living in the village are about 2,140 people in more than 400 households. What make this village a major attraction is actually the people and the way they live. In modern society when most people cannot live without their computers and other gadgets, the people in this village maintain a primitive lifestyle.
Going to this village is a cultural experience like no other.
The villagers there worship trees; they believe that buns on their heads represent trees, and that the purple clothes they were represent bark.
Visitors are encouraged to walk around the Basha village and rice paddles in the morning where villages are doing their daily routines. Visitors can meet Miao people who are still wearing traditional dresses. Houses built from the river valley to the mountaintop provide great and relaxing view.
Location: Basha Miao Village, Congjiang County, Qiandongnan Miao and Dong Autonomous Prefecture
Admission: Free
Best time to travel: Spring, autumn, and summer
Transport: Guiyang to Congjiang County, then rent a van or bike to Basha Miao Village
Xiaohuang Village (Congjiang)
Xiaohuang Village, which is chained up by a crystal-clear stream and surrounded by hills on four sides, lies on the outskirt of Congjiang County. This village epitomizes the essence of Dong culture. It features wind-rain bridges, drum towers, Dong folk songs, Lusheng Dance, and the Kam Grand Choirs.
This poetic sanctuary is the home to 3,000 villagers from 662 traditional houses. Among the villagers are over 1,000 professional folk singers who form 20 regular orchestras. As gadgets and Internet aren't present there, the main source of their entertainment is folk songs. Hear the village sing and you'll find the experience spellbinding.
The village is also a sight to behold. Amid the lush forests and serene valleys, you'll find aged wind-rain bridges, antique wood stilt houses, and soaring drum towers.
Location: Xiaohuang Village, Gaozeng Country, Congjiang County, Guizhou Province
How to get there: Take mini bus from Rongjang to Congjiang (Fare is CNY 16)
Black Dragon Cave (Kaili)
The Black Dragon Cave in Kaili is an ancient temple complex that lies on Zhonghe Mountain. It's about 500 years old and built during the Ming Dynasty. There, Taoist, Confucian, and Buddhist temples exist side by side. It is famous for the great architectures of the religious temples that are surrounded by great nature. Aside from the temples, visitors can also find stonework and sculptures that are at least 300-500 years old.
Location: Zhonghe Mountain, Kaili
How to get there: Take a bus from Guiyang to Kaili
Leigongshan Nature Reserve (Kaili)
This National Nature Reserve is the most intriguing scenic area of the Miaoling Mountains. Mountain ridges overlap here, verdant plants are flourishing, and there are so many rare animals to be seen.
The top of the nature reserve is where most visitors stay. In here, you can enjoy the sunrise and have a panoramic view of the surrounding city. The virgin forests offer visitors with great, relaxing atmosphere.
The climate here is generally wet and rainy. Thus, visitors are advised to come during summer, spring, and autumn.
Location: East of Kaili
How to get there: Take a bus from Guiyang to Kaili
Sanbao Dong Village (Rongjiang)
Sanbao Dong Village lies in the biggest intermountain basin of Southeast Guizhou. The village, which stretches over fifteen kilometers, boasts of beautiful scenery and rich natural resources. It is known in the region for having the biggest population of Dong ethnic people in China. As a primitive village, one can expect unspoiled natural environment with wooden houses in close order. Primitive ways of living are preserved and intact. The village also features the largest group of banyan trees in all of China. Some of these trees are more than 300 years old and are believed to have been planted during the Qing Dynasty.
You can also find a lot of Drum Towers throughout the village. Chezhai is the most famous with a history of over 130 years. There are also nine Sama Temples here.
Location: Chejiang Township, Rongjiang County
How to get there: Take mini bus from Congjiang to Rongjiang.
Admission: Free
Hours: Anytime
Huangguoshu Waterfall (Anshun)
This is one of the best attractions that you cannot simply miss when you visit Guizhou. It is one of the largest waterfalls not just in China but also in East Asia. Located in Anshun, this waterfall is majestic and awe-inspiring. The height of the waterfall is 220ft and it is 273ft wide.
Huangguoshu Waterfall National Park is about 45 km away from Anshun City. This charming waterfall is one of the greatest pride and joy of Guizhou. It is classified as AAAAA scenic area by the China National Tourism Administration.
The best time to visit is during summer and autumn when the water is abundant.
Location: Anshun, Guizhou
Admission: CNY 180
Hours: 8am-6pm
How to get there: From Anshun main bus station, take a bus to Huangguoshu Waterfall National Park.
Got questions? Ask us here!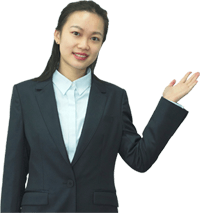 Sally Guo
Travel Advisor