Guiyang Dining
Aside from spectacular sceneries and great weather, Guiyang also prides itself for its food. It's extremely delicious and most visitors say that it's unforgettable. Guiyang food mainly includes Qian cuisine and local snacks.
The best adjectives to describe Guiyang food are spicy and numbing. Food there usually contains several spices, which include red hot peppers and dried chili powder.
Local Dish
Bean Hot Pot
This is a local dish that is available all throughout the city. Just like hot pots in other parts of China, you get to choose the ingredients you want and cook them at your own pace. You should get a bowl of spices and soup made from bacon, pinto beans, and onions. Hot pots are best sellers particularly during cold months.
Fried Chili Squid
This is one peculiar dish in Guiyang. Chopped squid is skewed and fried. Cook them on a metal plate containing enormous sizzling chili sauce. It is served hot from carts congregating along Zhonghua ZhongRoad.
Sour Soup Fish
One of Guiyang's most famous local dishes is Suan Tang Yu or Sour Soup Fish. Although it did not originate in Guiyang, this dish has become a staple during Roadnch and dinner. This is a type of hot pot that centered on spicy and hot broth with whole fish chopped up inside. It also comes with veggies, meats, and other delicacies. You can order the best Suan Tang Yu at a restaurant in Kaili.
Local snacks
Wa Wa (Sliced Vegetable Baby)
Many visitors consider this as Guiyang most delicious but cheapest local snack. Wa Wa literally means baby as the shape of the snack is the same with a baby in swaddling clothes. It is made from thin cake and stuffed with cooked vegetables, which typically incRoadde radish, carrot, and celery. Spicy and sour juices are also added to give it flavor. You can try the best Wa Wa at Zhangji Si Wa Wa.
Zhangji Si Wa Wa
Location: At the entrance of Wenhua Road
Bean Curd in Love
This is another famous and interesting snack in Guiyang. To prepare this snack, one must cut a piece of bean curd horizontally to create space for sliced meat and vegetables. The bean curd is then toasted until it turns golden. Sesame oil and other condiments are then sprinkled on top of the bean curd. This snack is excellent! As for the name, it was called Bean Curd in Love as lovers in the city usually share this snack together. The bean curd is best enjoyed with vinegar, soy sauce, shallot, and pepper.
Where to Eat
The Qian Cuisine is highly recommended to be sampled by visitors at various restaurants serving the local dishes. Below is the list of restaurants where you can try authentic Qian cuisine:
Liuji Chang Wang Noodle
Location: Waihuan Road
Huaxi Wangji Beef Noodle
Location: Huaxi
Ding Guan Cheng
Location: near the airport (expressway entrance)
Jue Yuan Zhai (Vegetarian Restaurant)
Location: No. 11, Shushui Bei Road
Western Dining
The best western dining in Guiyang is offered in high-end hotels like Sheraton, which offers guest Western buffet. If you're looking for fast food like KFC, you can find it at NO 246, Zhonghua Nan Road.
Other western restaurants you can try are:
New Zealand Western Restaurant
This serves lamb steak, beef steak, spaghetti, barbecue, and all kinds of western wines.
Address: 157 Ruijin BeiRoad, Guiyang
Phone number: 6512086
Aroma Bakery and Café
This one serves authentic Chinese and Western food. It offers extensive menu, great service, nice surroundings, and mouth-watering dishes.
Address: 1 Beijing Road, Yunyan District
Phone number: 6771888
How to get there: Take bus no. 28, 4, or 24 and get off at Beijing Road intersection
Victorian Cafe
Craving for authentic beefsteak, western desert, and bread? Then, this café is your best choice.
Address: 21 Yuxiu Road, Guiyang
Phone number: 6812631
Night Market
To truly experience unique Guiyang dining experience, head to extremely lively night market where you can find grilled meat, Road proffers kabobs, vegetables, dumplings, noodles, stir-fries, and hot pots. You can also dry dog meat here. There are more than 100 popular restaurants there offering tasty but cheap authentic regional cuisine.
Aside from trying local foods, you can also buy a lot of things there. Best buys are local crafts, clothing, and everyday knick-knacks. Don't forget to haggle to get the best price.
Night Market
Location: Hequn Road, north of Yan'an Zhong
Got questions? Ask us here!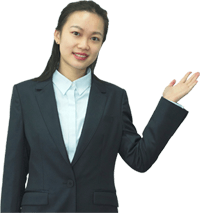 Sally Guo
Travel Advisor