Guiyang Shopping
Guiyang is the capital of Guizhou Province and well-known for its handicrafts. Best buys there are wooden crafts, dried beef, Miao silver ornaments, ox horn products, and traditional Chinese Medicine.
Shopping Streets
One of the most popular shopping streets in Guiyang is Zhonghua Road. This is the busiest commercial street in the city that integrates leisure, shopping, entertainment, culture, and transportation. You can find all the department stores there. Some of the department stores and shopping malls that you can find there are listed below:
Golden Phoenix Tower (金凤凰大厦)
This is a huge building that combines shopping, science, antique, entertainment, and dining. There you can find clothing, apparels, accessories, and many more. It's also a great place to eat, as you'll have several options when it comes to restaurants.
Location: No. 98 Middle Zhonghua Road
Phone number: (0851) 5866318
The Friendship Mansion (友谊大厦)
The Friendship Mansion is the place to go if you're looking for clothes, headwear, wine, tobacco, knitting textiles, food, footwear, jewelry, household appliances, furniture, handicraft articles, and cultural goods.
Location: No 1, Zhonghua Bei Road
Phone number: (0851) 6824668: 6823066
Guiyang Department Store
This is the biggest department store not just in Guiyang but also in all of Guizhou Province. Its new building of 30 floors is a combination of business, lodging, entertainment, leisure, and of course, shopping! Things that you can buy there are articles of daily use, headwear, footwear, food, tobacco, knitting textiles, handicraft articles, jewelry, cultural goods, and a lot more.
Location: No. 2 Middle Zhonghua Road
Phone number: (0851) 5822047
Beijing Road Shopping Area
If you're thinking about buying handicrafts and local products, Beijing Road shopping center should be your first choice. The quality of the products there is excellent. However, do not expect the prices to be very cheap. Sellers will usually quote you more than double the original product price. Just bargain hard. The two most recommended stores in the area are Qian Yi Bao and Qian Cui Hang.
Qian Yi Bao
Address: No. 159, Beijing Road, Guiyang
Qian Cui Hang
Address: No 177-181, Beijing Road, Guiyang
Birds and Antique Market
This is a large exhibition hall in Yangming Road that integrates exhibition, public sales, and performance. The total land area of the market is about 2,000 square meters so going there will definitely involve a lot of walking. Aside from herbal medicines, paintings, and antiques, you will also see animals like cats, dogs, and birds.
Address: Yangming Road
Yan'an Road shopping street
This is where you can find small goods stores and the night market, which remains open until mid night. This is definitely a must-see when you go to Guiyang. The night market is very lively and it can be considered a street party every night. Several shops line up the street that offers not just great items but great local food as well. You can find everything that you're looking for from local food, to daily knick-knacks to clothing and apparels.
Some great local products that you can find there are listed below.
Maotai Liquor. This liquor is produced in Maotai Renhaui County and is renowned worldwide as one of the most popular distilled liquor in the world. The liquor is clear and mild, pure, and mellow soy sauce fragrance that lingers.
Anshun Batik. This is a traditional handicraft that originated in Anshun. It's an indigo-dyed cloth bearing traditional designs such as fish, birds, flowers, and even insects. Each piece reflects strong ethnic characteristics. Overall, there are about 1,000 types of products from Anshun that incRoadde beddings, caps, tapestries, and purses.
Guiding Yunwu Tea. As is name indicated, this green tea is planted on Yunwu Mountain in Guiding County. It resembles fishhooks with whitish hair. Visitors who have tried this in the past said it relaxes your whole body and it is best taken after full meals.
Ethnic Silver articles. Miao and Gejia, the two major ethnic groups in Guizhou are famous for silver smiting. They produce some of the best necklaces, headgear, bracelets, and other types of accessories.
Each one features distinct pattern, shape, and motif. Ornaments are usually designed using patterns, which feature flower, bird, horse, cat, dog, or even legends. The Gejia people, on the other hand prefer to use plants, bat, phoenix, stars, dragon, and sun motifs. Ornaments produced by both groups offer great artistic value.
Thorny pear. Guizhou is a great place for planting because of its fertile soil and great weather. If you want to try some of their fruits, ask for thorny pear. It is categorized as natural wild fruit in the province that is rich in Vitamin C. In fact, it is known in the province as the king of vitamin C.
This fruit has high medicinal value. According to locals, the fruit is useful if you want to strengthen your stomach and cure diarrhea. It is also believed to be great when it comes to assimilating and nourishing. Scientific research also suggests that this fruit from Guizhou can protect people from cancer.
Location: Yan'an Road
Opening Hours: 9:00am-12:00pm
Modern Malls in Guiyang
Hunter Plaza
If you're looking for modern shopping mall, head to Hunter plaza in Wenchang Nan Road. This mall is one of the imposing skyscrapers in the city that offers not just local brands but huge international brands as well. There, you'll find signature clothing, shoes, gadgets, jewelry, and bags.
You'll also find a wide selection of restaurants that serves both local Chinese food and Western dishes. The prices there are very reasonable, thus it is too difficult to leave the mall without buying anything.
Location: Wenchang Nan Road, Guiyang
Opening Hours: 10:00 am-10:00 pm
Guiyang Flora Plaza
Opened in 2008, the plaza aims at a younger group and provides a huge mix of multinational brand fashions.
Address: 1 Zhonghua North Road
Phone number: 0851-681-1888
Opening Hours: 10:00 am-10:00 pm
Guiyang Modern Capital
Located in the Guiyang's central commercial area, Guiyang Modern Capital is a busy shopping center and known as a premium department store with high-end articles on offer.
Address: 1 Zhonghua North Road
Phone number: 0851-681-1888
Hours: 10am-10pm
Got questions? Ask us here!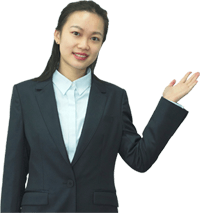 Sally Guo
Travel Advisor