Guiyang transportation
Guiyang has gradually moved from a sleepy province to tourist limelight because of its great weather, amazing attractions, and awe-inspiring natural resources. For these reasons, the government of China made sure that transportation in Guiyang is convenient not just for locals but for visitors as well.
Airport
In 1997, Guiyang Longdong Bao International airport opened. In January 2006, it started serving international flights. It is about ten kilometers away from the city center and offer flights to Bangkok and Hong Kong. There are also flight to several Chinese cities, which include Shanghai, Beijing, Chengdu, Guangzhou, Shenzhen, Zhuhai, Kunming, Guillin, Fuzhou, Nanjing, Shenyang, Shantou, Dalian, Xian, Qingdao, Chongqing, Hangzhou, and Nanchang.
Guiyang airport is classified as 4D-class airport. It is equipped with advanced facilities and high technology navigation systems.
The terminal covers about 8 acres of land and it has the capacity to serve 5 million passengers every year.
Going to the airport can be done by taking the shuttle bus that runs daily from 8:30am-6:30pm. Fare is CNY10. The buses are located at the junction of Zunyi Lu and Qingyun Lun. They depart every 30 minutes.
You also have the option to get a taxi from the city center and the fare is CNY 50.
Guiyang Longdong Bao International贵阳龙洞堡国际机场
Southeast from Guiyang's city center
Phone number: 0851-5498908
How to get there: Take a bus at the junction of Zunyi Road and Qingyun Road or take a taxi from Guiyang's city center
Train
Guiyang is the main transportation center in the province of Guizhou. There are four railways that pass through Guiyang and these connect to Chengdu, Liuzhou, Chongqing, Zhuzhou, and Kunming. There are also railway pass through major cities like Nanjing, Beijing, Hangzhou, Shanghai, Wuhan, Guangzhou, Zhangjiang, and Beihai.
There are also trains going to tourist destinations such as Fanjing Mountain, Yuping County, Zunyi, and between the city and Tongzi Hall, Duyuan City, and Kaili City. Also available are Train Maotai that runs between Beijing and Guiyang and Train Huazi, which serves Kunming to Guizhou.
Guiyang Local Railway station
Location: Zunyi Rd., Nanming
Phone number: 0851-8181222
How to get there: Take bus No. 1 or 2
Buses
Road transportation is very convenient in Guiyang as both expressways and national highways link every corner of the city. When taking a bus in the city, you have to remember that there are no conductors to collect the fare. You can pay by inserting the correct amount of change or swiping a public transport IC card. Another tip is getting on the bus should always be done via the front door and getting off should always be done on the rear door.
Tourist Bus Station
There is a bus station in Guiyang that is exclusive for visitors and it operates from 7:00 am to 10:00 pm. Buses there will take you to Guiyang's famous attraction which include Huangguoshu Waterfall, Zhijin Cave Scenic Spot, the Dragon Palace Cave Scenic Sport, and Fanjing Mountain.
Most buses depart every 30 minutes but there are some that runs only once a day.
Tourist Bus StationLocation: No. 278, Beijing Lu (opposite Qianling Building)
How to get there: Take Bus No. 1, 2, 10, 12, 13, 16, 23, 61, and 87.
Coach Terminal
Buses in coach terminal serve both locals and tourists bound to different counties and cities inside the province as well as major provinces and cities such as Yunnan, Sichuan, Guangxi, Fujian, Zhejiang, Chongqing and Guangdong. Typically, each bus going to specific location leaves every hour.
Coach Terminal
Location: No. 32 Yan'an Xi Road
Coach Station in Zunyi Road
This station is next to the local railway station and serves passengers bound for Anshun, Guiyang, Xingyi, Huajiang, Zunyi, Anlong, Duyun, Bijie, Kaili, and Liuzhi. You can also take buses there bound to Nanning, Shenzhen, Dongguan, Zhanjiang, and Chongqing. Coaches run hourly from 8:00am-8:00 pm
Location: Zunyi Rd., Nanming
How to get there: Take bus No. 1 or 2
City Buses
Public buses No. 1 and 2 run between Qianling Park and the Railway Station throughout the day. Buses No. 26 and No. 38 runs between Huaxi to Hebin Park and Hebei Park to Tianhetan Scenic area, respectively.
Taxis
Taxis can be hailed in the street. Rate is CNY10 if you're going around downtown area. The rate usually increases to CNY12 after 10:00 pm.
Got questions? Ask us here!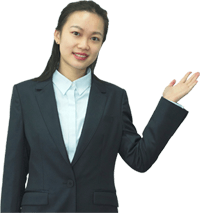 Sally Guo
Travel Advisor