Guiyang Weather
Guiyang nestles on the eastern side of the Yunnan-Guizhou plateau, in the southwest of China. Because of its location, it has a pleasant moist subtropical climate that brings ample rainfall and plenty of sunlight. Unlike other provinces in China, Guiyang does not experience severe cold during winter season or intense heat during summer season. Sandstorm is unheard of there. The air is always fresh and humid. Because of such climate, Guiyang makes it a cozy city for living.
The yearly average temperature is about 15 ℃. January is the coldest month while July is usually the hottest. Guiyang has four distinctive seasons; among them, winter is the longest one.
Whatever month you visit, it's always recommended to take rainwear each time you go out. Weather in Guiyang can be unpredictable. You may have lots of sunshine in the morning and the rain may fall in the afternoon or vice versa. Due to its topography, things for anti-solar radiation are also highly recommended. Generally, mornings and evenings are cooler so windproof jacket can be useful whatever month you decide to visit.
Spring
Spring in Guiyang starts in March and ends in May. The weather is generally warm during this time however, there maybe some periods of cold days. Expect rainfall especially during early morning and early evening. Drizzles mostly happen in the afternoon. If you visit Guiyang in spring, bring light sweater, cotton shirts, umbrella, and coats. Also bring quick dry clothing and shorts.
Summer
June to September means summer in Guiyang. Because of its location and because it is surrounded by forests and mountains, summer in Guiyang is comfortable. The weather is not very hot. Abundant rainfall and fresh air can be expected. Drizzles usually happen at night. The average temperature in July is about 24℃. That's the hottest weather in Guiyang. The average temperature during summer season is about 23℃.
If you're visiting Guiyang during the summer season, bring shirts, shirts, shorts, light coat, or sweater.
Also, do not miss Huangguoshu Waterfalls during summer season as it offers the most splendid scenery of the year with abundant water.
Autumn
October to November is autumn season in Guiyang. The weather gets cooler with breeze. More drizzles can also be expected. For this season, bring thicker clothing, jackets, coat, and umbrella.
Winter
December to February is winter in Guiyang. During this period, the province is generally gloomy, cold, and really wet. However, it is not windy. Rain is expected everyday and the humidity makes the whole place really cold. There are times when the temperature reaches between 0℃ to 10℃. Prepare thick overcoat, sweater, or down jacket. Also, don't forget the umbrella when travelling in winter.
Tips: If you're travelling in March or April, you'll get the chance to experience several traditional Miao festivals. Baiyun National Kites Festival is from April 30 to May 7. From June to August, Hongfeng Lake Tourism festival is celebrated. However, the best thing that you cannot afford to miss when in Guiyang is Huangguoshu Waterfall. The best seasons to visit are autumn and summer.
Although you can visit anytime of the year, the best weather in Guiyang is in late August.
Got questions? Ask us here!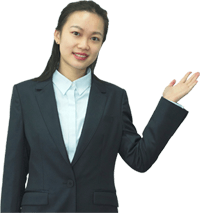 Sally Guo
Travel Advisor