Top 10 Attractions in Hong Kong
Hong Kong is much more than just a harbor city; known as the Orient Pearl, it is one of the most travelled places in all of Asia because of its man-made wonders and splendid natural beauty.
Victoria Peak
Victoria Peak or Peak Tower is considered the most stylish architectural attraction in Hong Kong. It is 396 meters above sea level, offering visitors a panoramic view of the world's finest harbor and stunning skyline. Inside the tower, one can find array of shops, restaurants, and entertainment avenues that are set against the stunning backdrop of the city.
126 Peak Road, Hong Kong
Hours: 10am – 11pm (Mon-Friday), 8am – 11pm (Weekends and Public Holidays)
Phone number: (852) 2849 0668
Fee: HK$ 75 for Peak Tram Sky Pass
How to get tthere: From Central Bus Terminal, take Peak Tram shuttle Bus No. 15C. Fare is HK$4.20.
Avenue of Stars
Avenue of Stars, which is located at the Tsim Sha Tsui Promenade and is modeled on the Hollywood Walk of Fame, was built by the government to pay tribute to great actors of Hong Kong's film industry and to promote the tourism industry. Visitors will find plaques on promenade's colored paving blocks that represent stars, many of who are deceased. The plaques of living stars, such as Jackie Chan, contain handprints set in autographs and cement. Maggie Cheung, Michelle Yeoh, Chow Yun-Fat, and Jet L. are some of the featured stars there.
Address: No.20 Salisbury Road, Tsimshatsui, Kowloon, Hong Kong, China
Phone number: 852-31183000
Admission Fee: Free
How to get tthere: Exit E of Tsim Sha Tsui MTR Station
Hong Kong Disneyland
This is the first theme park inside the Hong Kong Disneyland Resort and is the fifth Magic Kingdom-style Park. The park consists of seven themed areas: Fantasyland, Main Street, U.S.A., Adventureland, Grizzly Gulch, Tomorrowland, Mystic Point, and Toy Story Land. Guide maps printed in English, French, and Japanese are available there.
Address: Penny's Bay, Lantau Island, Hong Kong
Hours: 10am-9:30pm
How to get there:
Ocean Park
Ocean Park is one of the largest ocean parks in the world covering 170 acres of land. There is so much to see and experience there. Among them is an all-marine themed area that features aquatic animals consist of 5,000 fish of 400 species. There's also a lagoon district where visitors can watch amazing fountain show every night. There are also acrobats and juggles to welcome you to the Skyfair Celebrations with a happy carnival setting. You'll also see two lovely pandas on the Hong Kong Giant Panda Habitat. Additional wildlife exhibits can be watched around the Waterfront Plaza. There are other attractions and shows that you shouldn't miss when you go there.
Address: 180 Wong Chuk Hang Rd
Phone number: +852 2552 0291
Hours: 10am-9pm
Admission: HK$280 (Adult); HK$140 children from 3-11 years old
How to get there: From Admiralty MTR Station, take bus 629 to Ocean Park directly.
Big Buddha and Po Lin Monastery
Po Lin Monastery is a great destination site in Hong Kong for those people who would like to experience the natural and cultural side of the Orient Pearl. Initially, the monastery only had a small temple that was built by three Buddhist back in 1924. More structures were added over the years and these include the big temple and Big Buddha, which is considered the largest in the world. The Buddha is 34 meters tall and it weighs 250 tons. The monastery is rich with amazing manifestations of Buddhist iconography. Its pleasant garden is alive with flowery scent and birds singing. There's also a popular vegetarian restaurant where you can have a drink or get a meal.
Address: Lantua Island, Ngong Ping
Hours: 9am-6pm (Monastery), 10am-6pm (Big Buddha)
Phone number: 852 2985 5248
How to get tthere: Take MTR Tung Chung Line to Tung Chung Station. Then, take New Lantau Bus No.23 to Ngong Ping.
Ladies' Market
All right ladies, if you're going to Hong Kong, there is no way that you want to miss this famous attraction. This is one-kilometer stretch market where you can find over 100 stalls selling affordable souvenirs, clothing, and accessories mostly for the ladies. This is the best place to practice you haggling skills. The good thing about this market is that it is a one-stop shop; you can find what you're looking for there. The street is full of bags, shoes, and everyday knick-knacks. It is very difficult to leave the place without buying anything.
Address: Tung Choi Street, Mong Kok, Kowloon
Admission: Free
How to get tthere: MTR Mong Kok Station, Exit e2.
Hours: 11am-12pm
Clock Tower
This is one of the major landmarks in Hong Kong. Built in 1915, it was part of the Kowloon-Canton Railway terminus. Today, it stands tall as an elegant reminder for the Age of Steam. It is preserved by the government and is a Declared Monument.
The tower was built using red bricks and granite. It peaks at 44 meters and is topped by a 7-meter lightning rod.
Address: Star Ferry Pier, Kowloon Point, Tsim Sha Tsui, Kowloon
How to get tthere: MTR Tsim Sha Tsui Station, Exit E.
Hours: Anytime
Admission: Free
Tsim Sha Tsui Promenade
This place offers the best views in Hong Kong, particularly at night when the whole city is lit up with neon signs. Stretching from the Tsim Sha Tsui Star Ferry to Hunghom, the promenade is a popular place for joggers, lovers, and photographers because of the dramatic topographical and architectural view that is Hong Kong's popular skyline towering the waters of Victoria Harbour. During the Chinese New year firework display, the area is filled with people who are eager to watch the spectacle.
Address: Tsim Sha Tsui, Kowloon
Opening hours: Anytime
Phone number: +852 2508 1234
How to get there: MTR Tsim Sha Tsui Station, Exit E.
Temple Street Night Market
When the sun sets, vendors at Temple street night market start to lay out their merchandise. The street is the largest open-air night market in Hong Kong named after a Tin Hau Temple nearby. You may recognize it as it served as the backdrop to several movies.
Visitors can find great tea ware, trinkets, electronics, men's wear, antiques, and jade there. Hungry ? Try Hong Kong's claypot rice, noodles, seafood, and other treats from eateries.
Address: Temple Street, Yau Ma Tei, Kowloon
Hours: 4pm-12pm
Admission: Free
Getting there: MTR to either Yau Ma Tei or Jordan. From Jordan MTR station, take exit A. From Yau Ma Tei MTR station, take Exit C.
Hong Kong Convention and Exhibition Centre
Hong Kong Convention and Exhibition Centre (HKCEC) is a world-class convention and exhibition center. It was the backdrop during the Handover ceremony on June 30, 1997, when Britain returned Hong Kong to the People's Republic of China. HKCEC is voted Best Convention and Exhibition Centre in Asia for the 9th time by industry awards in 2012.
HKCEC features 40,000 square-meter aluminum roof and vast curtain of glass. It was sculpted in a way that people inside will hear the seabird soaring in flight. HKCEC is a major landmark on the Hong Kong Island Skyline.
Address: 1 Expo Drive, Wan Chai, Hong Kong Island
Phone number: 852 2582 8888
How to get there: MTR Wan Chai Station, Exit A5.
Got questions? Ask us here!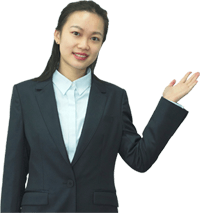 Sally Guo
Travel Advisor