Hong Kong Food
Hong Kong is famous all over the globe not just for its diverse culture and man-made wonders; it is also famous for its restaurants and unique cuisine. The variety of food that you can try there is simply mind-boggling. Below are some of the best restaurants and food in town that you cannot afford to miss.
One Dim Sum Chinese Restaurant
This restaurant is very famous in Hong Kong that wait time is usually at least 45 minutes. The restaurant is a 1 Michelin Star Restaurant and is usually full of both locals and visitors. It is one of Hong Kong's favorite because of quality food and affordable prices.
Some of the must-try food there are Steam dumpling in Chiu Chow Style, Stream Prawn Dumpling, Steam Pork Dumpling, Steam Rice Noodle with Dried Shrimp, Steam Rice Noodle with Barbecued Pork, Steam sliced Chicken with Mushroom and Fried Egg stick.
Address: Shop 1 & 2, G/F, Kenwood Mansion, 15 Playing Field Road
Phone number: 2789 2280
How to get there: Prince Edward Station – Exit A
Price Range - $45-65HKD/per person
Lin Heung Kui Dim Sum Restaurant
This is one of the most recommended restaurants in Hong Kong serving authentic Dim Sum experience. Dine there and allow yourself to be transported to Ancient China. The tea is served in bowl and the dim sums are made the same way they were made centuries ago. Keep in mind though that the most of the staff do not speak English but the service is efficient. You'll go the trolleys, have a look, point to the one you want to try, and ask for a portion. The place is very busy all the time so be prepared to wait for at least 45 minutes to be seated.
Must-try are prawn dumplings, pork dim sims, chicken feet, quail egg dumpling, pig's ears, turnip cake, and prawn in rice noodle roll.
Address: 2-3F 46-50 Des Voeux Road West, Sheung Wan, Hong Kong
Phone number: 852-21569328
Price Range - $41-100HKD/per person
Happiness Dim Sum
Located in the Kowloon side of Hong Kong, Happiness Dim Sum is a relatively new restaurant that serves some of the best dumplings and dim sum in a modern, bright environment. The restaurant does not look like authentic Chinese eatery at all; in fact, it can be mistaken for a fast-food coffee shop. However, the food is great and very affordable.
Address: Block E, G/F Rose Mansion, 1 Prat Avenue, Tsim Sha Tsui
Phone: 2311 4430
Hours: 10am -3am
Serenade Chinese Restaurant
Serenade Chinese restaurant is another place to go for authentic Chinese food. What sets this one apart from the rest is that it is located at the Hong Kong Cultural Center in Kowloon that gives diners a panoramic view of Victoria Harbour. Aside from great, authentic dim sum, the restaurants also offer diners spectacular view, pleasant atmosphere, and decent trolley served dim sum. Some of the must-try are Peking Duck, sweet and sour pork, rice flour roll, hark aw, and sio mai.
Address: Salisbury Rd, Hong Kong, China
Phone number: 852-27220932
Price Range: $100-150HKD/person
h2>
This restaurant, when compared to traditional Chinese restaurants, is more elegant and well-decorated. It is also more modern. It is one of the few places in Hong Kong that has computerized screen trolleys. It is also more expensive compared to other Dim Sum restaurants however it is still one of the best places to go if you're looking for authentic Chinese food and mouth-watering dim sum.
Must-try are sweet crust char siu bao, chiu chow dumplings, chicken feet, ham shui gock, shrimp dumplings, rice crepese, egg tarts, radish cake, and seen chock guen,
Address: City Hall Low Block, Hong Kong
Phone number: 852-25211303
Price Range: $75-230HKD/person
Top Local Eats
They say, to really experience Hong Kong, you must try their local food. Don't worry as you will not regret it. Hong Kong's local food is very unique and famous all over the globe due to its distinctive taste that you can't simply find anywhere else. Below are the top must-try local foods:
Cantonese food
Cantonese is the main food served on most Hong Kong restaurants. This is because a huge number of Hong Kong residents actually came from Canton Province. By Chinese standard, Cantonese cuisine is the finest. In fact, many Chinese emperors preferred Cantonese chefs to cook for them.
Cantonese food is known for its delicate flavor and is usually cook at high temperature. Most popular dishes are steamed whole fish (Tael, garoupa, sole, bream, promfret, or red mullet) with spring onions and fresh ginger. Other must-try Cantonese food includes roast goose, pigeon, and duck. You must also try pan-friend lemon chicken, bamboo shoots rolled in lettuce, stir-fried mince quail, and congee.
Pekingese food
Pekingese food is also abundant in Hong Kong. Pekingese cuisine tends to be more substantial and is richer when compared to Cantonese food. When cooking, chefs usually use a lot of garlic, peppers, leeks, ginger, and coriander. Noodles and dumplings are staple food.
The most famous Pekingese food is of course, the Peking Duck which comes with extraordinary crisp skin. Another popular food is beggar's chicken. It's a whole chicken stuffed with herbs, pickled Chinese cabbage, onions, and mushroom. It is wrapped using lotus leaves and baked all day.
Of course, there's also Mongolian hot pot. Thinly sliced meat together with variety of vegetables are cooked in a clear stock and eaten with spicy sauce.
Sichuan Food
People in Hong Kong love Sichuan food because it is very spicy. Most Sichuan dishes are cooked with Sichuan chili, which is fried to release its explosiveness. Chefs also use other seasonings, which include peppercorns, chili-bean paste, ginger, garlic, fennel, coriander, and star anise.
The most famous Sichuan dish is smoked duck. It is marinated in wince and is seasoned with ginger, peppercorns, cinnamon, coriander, and orange peel. It is then smoked over a charcoal fire of tea leaves and camphor.
Got questions? Ask us here!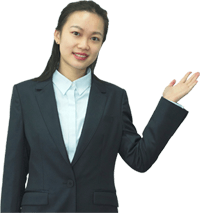 Sally Guo
Travel Advisor