Hong Kong Nightlife
Hong Kong's nightlife is anything but boring or simple. Nighttime in the city always means spectacle of thousands of lights, great views, and parties!
Victoria Harbor
Victoria Harbor is the center of Hong Kong's nightlife. It separates Hong Kong Island from the Kowloon peninsula. Every year, it hosts amazing 23-minute firework display during Chinese New Year. But even during ordinary nights, the harbour, which could be the finest in the entire world, illuminates the skyline as the buildings are lit up and reflected off of the harbor.
Taking the night cruise is the best way to spend the evening in Hong Kong. Climb aboard a Chinese-style tour boat and take in the best sunset views of Victoria Harbor. The boat glides past the Tsim Sha Tsui, Western district, and Causeway Bay Typhoon shelter. However, the highlight is the neo-lit entertainment district of Wan Chai.
Pick up points: Kowloon public pier 3 and Central Ferry pier 9
Departure: 9:30pm
Fee: $290/person
Phone number: +852 2926 3868
Top bars and pubs
Sugar
Located on the edge of a residential housing estate in Quarry Bay, Sugar bar is anything but ordinary. It is one of Hong Kong's most resourceful bars that offer customers not just with great drinks but with intoxicating killer view as well. Instead of Harborview, customers feast their eyes on East Kowloon view, which is made up of boats floating in the wider harbor. The backdrop is the Kai Tak, the old airport. The best time to visit the place is before sunset when the coastline is touch by the soft light of dusk.
Address: 32/F, EAST, 29 Taikoo Shing Road, Tai Koo
Phone number: +852 3968 3738
Hours: Open until 2am
Aqua Luna
Who says you cannot party while sailing? You can't get any closer to Victoria Harbor when you're abroad the Aqua Luna. It's a traditional Hong Kong junk that is beautifully refurbished and turns into an exciting bar at night. This floating bar offers 45-minute voyage around Victoria Harbor. The best time to sail is at 7:30pm when one can catch the Symphony of Lights.
Sailings depart from Pier 1 in Tsium Sha Tsui and Pier 9 Central.
Phone number: +852 2116 8821
Aqua Spirit
This is one of Hong Kong's hottest bars because of several reasons: great location, great architectural design, cool designer drinks, and incredible bird's eye view of the city. The best drink there is probably their signature Aquatini; a martini with gold flakes. The harbor view here is extremely huge; thanks to the floor-to ceiling glass windows that span two stories. With these, every single detail of the island can be seen. However, it's usually causes dizziness to first-timers.
Address: 29-30/F, One Peking Road, Tsim Sha Tsui
Open until 2am
Phone number: +852 3427 2288
Mo Bar
This is located inside the landmark Mandarin Oriental Hotel, which offers visitors with luxurious spaces for the jet set. With a crowd of bankers from nearby financial district, one can expect glamorous but not glitzy kind of atmosphere. The place attracts well-to-do-types and Canton pop celebrities. The cocktails here are usually described by customers as "to die for." Some of the drinks to try are Mo Tox (house specialty) and Luxardo Limoncello. Every now and then, big shot performers from Hollywood like Alicia Keys appear for invite-only performance.
Address: 15 Queen's Road, Central
Phone number: +852 2132 0077
Hours: 7am – late night
The Globe
This is a contemporary gastropub that gives visitors that warm neighborhood friendly atmosphere. The menu here changes every so often but the drinks and food are always excellent. They serve chips, pies, and even watercress salad. The drink list is even more impressive. There you'll find the city's largest selection of real ales that include the only locally made from Lantau Island. It has comfortable booths, various sporting events on TV, communal tables, and boisterous crowd.
Address: 5-53 Graham Street, Central
Phone number: +852 2543 1941
Hours: 10am-2am
Dramas and Operas
Hong Kong's Leisure and Cultural Service Department publishes a monthly event calendar containing the events that are about to take place at the Cultural Centre and in the City Hall. These range from Hong Kong Philharmonic Orchestra to Cantonese Opera. The guide that the department publishes every month is available at both featured venues.
Hong Kong Cultural Centre
Location: 10 Salisbury Road, Tsim Sha Tsui, Kowloon, Hong Kong.
How to get there: Bus Stop 1, 1A, 2, 6, 7, 8A, 8P, and 9
Hong Kong City Hall
Location: 5 Edinburgh Pl Central, Hong Kong
+852 2921 2840
Night Market
Perhaps, the most popular night market in Hong Kong is The Temple Street Night Market, which is very popular for men's fashion. Although most of the stalls start setting up at 2pm, the place only becomes lively at dusk. It is one of the most atmospheric nights out in the city. There you can find everything that you're looking for; from bags of chopsticks, to a plastic chessboard, to Bruce Lee embossed lighter, you name it, and they all got it. The thing that makes this market extremely popular is that it remains to be the most authentic in Hong Kong. You can also find variety of eateries that serve authentic Chinese food.
Location: Yau Ma Tei, Kowloon
Hours: 4pm-12mn
Admission: Free
Getting there: MTR to either Yau Ma Tei or Jordan
Got questions? Ask us here!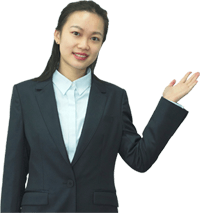 Sally Guo
Travel Advisor