Hong Kong Shopping
Hong Kong, as a free port, has several different commodities coming from all over the world without tariff and different seasonal sales are frequent there. The city, which is considered by many as one of Asia's shopping paradise, could satisfy every taste and budget.
Top Shopping Areas
Admiralty, Central and SoHo
The buildings of Admiralty, Central, and SoHo are in locked tightly between the Peak and Victoria Harbor. With not enough space, they had nowhere to go but up. This results to a stunning competition of glittering skyscrapers in the area that offers great concentration of luxury goods and high-fashion.
However, ancient feel of an Asian bazaar can still be felt between the towering glass and steel. You can find endless affordable accessories and clothing at Li Yuen Streets East and West.
Location: Zhong Huan, Hong Kong
How to get there: From Central, take MTR to Central and Admiralty
Causeway Bay
This is the "it" place when you're doing shopping in Hong Kong. This is where retail and consumerism is out and proud. There, every available square inch is devoted to retail and shopping. It may be a relatively compact area compared to other shopping places in Hong Kong but it will take you at least a whole day to go through endless department stores, shopping malls, market stalls, and boutiques.
Some of the malls that you cannot afford to miss are Lee Gardens, Fashion Walk, Times Square, SOGO department store, and WTC more. Island Beverly Centre is for affordable youth fashion. Looking for bargains? Then, head to Jardine's Crescent street market. Some of the merchandise you'll find there are computers, skin care products, shoes, electronics, snacks, home accessories, and a lot more.
Address: East to Wanchai, West to Pak Kok, Hong Kong
How to get there: Take MTR from Central to Causeway Bay
Sheung Wan
If you're looking for authentic Chinese products, head to Sheung Wan. This old Chinese neighborhood offers an eclectic blend of shopping experiences dominated by Chinese businesses and beliefs.
Edwardian-style Western Market is the best place to get started. There you'll find an array of handicrafts shops inside the mall. Go to the west and you'll find Bonhma Strand West, Dried Seafood Street, and Wing Lok Street where you can buy scallops, dried abalone, and other products for tonics and soups. Don't forget to visit Koh Shing Street where Chinese medicine is still practiced.
If you're looking for antique shops, head to the east of the Western Market and around Cat Street.
Location: West of Central, Hong Kong
How to get there: Take MTR from Hunghom station to Sheung Wan
Top 5 Shopping Malls
City Plaza
This is one of the largest shopping hubs found in the island of Hong Kong. It's family-oriented and features more than 170 different retail shops that sell everything from branded clothes, to gadgets, to basic daily necessities. The mall is the only one in Hong Kong that has ice rink. It is also the home for APita – one of Japans' famous department store chains
Address: 18 Taikoo Shing Road, Taikoo Shing, Hong Kong Island
Phone number: +852 2568 8665
How to get there: MTR Tai Koo Station and take the Cityplaza exit
Hours: 9am-9pm
Fashion Walk
Fashion Walk, as the name suggests, is the place where fashionistas can find everything what they're looking for. From branded jeans, to Parisian shoes, to colorful scarfs, anything you see on the runway can be found there. Fashion Walk is considered sanctuary of street-side shopping in Causeway Bay. You'll find some of the world's high-end fashion shops and European mid-priced brands. Some of them are Camper, Vivienne Westwood, Beams, and Tsumori Chisato.
Location: Great George Street, Paterson Street, Cleveland Street
Kingston Street and Gloucester Street, Causeway Bay, Hong Kong Island
Phone number: +852 2890 3016
MTR Causeway Bay, Exit E
Hours: 9am-9pm
1881 Heritage
This shopping center used to be the headquarters of the Hong Kong Marine Police from 1880s to 1996. Visiting the place will transport you to the Victorian-era Hong Kong. Most of the buildings were preserved and restored so as important artifacts. The place was converted in shopping center, exhibition hall, and a heritage hotel.
Aside from shopping, visitors are treated with great view featuring old architectures and wonderful scenery. Not only that, 1881 Heritage is a good place to wine and dine while you watch the world go by.
Address: 2A Canton Road, Tsim Sha Tsui, Kowloon
Phone number: +852 2926 8000
How to get there: MTR Tsim Sha Tsui Station Exit E
China Hong Kong City
If you're looking for great bargains, this is the place to be. Most retail shops there offer up to 70% discounts every now and then. This makes it one of the most popular shopping destinations in Tsim Sha Tsui. The mall is the home to more than 20 fashion outlets, which include G2000, SIXTY, Samsonite, and ESPRIT. Aside from fashion apparels, you can also find electrical products, Chinese health care, dried seafood, beauty and personal care, watches, and souvenirs for very low prices.
Address: 33 Canton Road, Tsim Sha Tsui, Kowloon
Phone number: +852 3119 0288
How to get there: MTR Tsim Sha Tsui Station, Exit A1 or Austin Station Exit F
Hours: 9am-9pm
Citygate Outlets
Featuring more than 100 international brand names, Citygate Outlets is definitely one of the largest malls in Hong Kong. But that's not the only reason why locals and visitors go there. It's considered a great shopping destination because of year-round discounts, which range from 30% up to 70%. Shop categories include sports merchandise, designer fashion, children's wear, accessories, and home accessories.
Citygate also features several food and beverages outlet and entertainment facilities. The Square is designed to offer visitors great outdoor dining experience where diners can watch outdoor kinetic fountains as they enjoy their food and drinks.
Address: 20 Tat Tung Road, Tung Chung, Outlying Islands
Phone number: +852 2109 2933
How to get there: MTR Tung Chung Station Exit B
Hours: 9am-9pm
Got questions? Ask us here!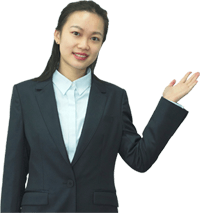 Sally Guo
Travel Advisor