Hong Kong Transportation
Hong Kong, being one of the most progressive cities in all of Asia, has a highly developed network of both private and public transport. Based on statistics, almost 90% of all journeys in Hong Kong are via public transport. This number gives the city one of the highest rates not just in China but also around the globe.
The city has introduced the Octopus card in September 1997, which serves as an alternative to coins and bank notes. This card, which is available in very MTR station, is a no touch payment system that can be used for all types of public transport, parking meters, fast-food chains, supermarkets, convenience stores, and even vending machines.
Airport
Hong Kong International Airport is the 4th busiest international passenger airport in the world and it is a major transport hub in Asia. It operates 90 airlines and everyday, there are about 750 aircraft movements there serving thousands of passengers bound to 150 international destinations and 40 cities in mainland China. No matter where you plan to go, you can find a flight there.
The airport is one of the most efficient in the world and its facilities are world-class. It is clean all the time, the lines move quicker, and there are several duty free shops in the departure deck. Waiting areas are spacious while choices of food and costs are superb. Free reliable Wi-Fi services are available at Terminal 1 and 2, SkyPier, and North Satellite Concourse.
Address: 1 Sky Plaza Road, Lantau, Hong Kong
Phone number: +852 2181 8888
Mass Transit Railway
This one serves a crucial role in serving the transports need of the city. MTR system serves a total of ten lines with a total of 68 light rail stops and 83 railway stations.
The airport express is a direct link from the airport to downtown while the Disneyland Resort Line is exclusive for Disneyland visitors.
Due to its affordability, speed, and efficiency, the MTR system is one of the popular transport choices in Hong Kong. On average there are about 4-5 million trips made everyday.
Fares: HKS4 to HK$26, depending on the distance
Service hours: 5:30am – 1am
MTR Hotline: 852 2881 8888 (8:30am-6pm)
Hong Kong Train
After the Beijing – Kowloon railway has been completed; going to mainland China from Hong Kong became a tad easier. The Jingjiu Railway on Mainland China is connected with Mass Transit Railway East Rail at Lo Wu Station in Kowloon. Currently, through trains serves Beijing and Shanghai – Hong Kong route as well as Guangdon – Hong Kong route. These through trains are passing Zhaoqing, Guangzhou, Dongguan, and Foshan.
Location: No.9 Cheong Wan Road, Hung Hom, Kowloon
How to get there: Take Bus No. N241, N216, 11K, 21, 11X, 260A, 260X, 87D, 81C, Ns81 and N271. You also have the option to take a taxi or take the East Rail.
Tramways
If you want to take it easy and slow, hop on one of Hong Kong's historic trams. By doing so, you'll be taken a step back in time as you explore Hong Kong's north corridor bustling island. Since 1904, these double-deckers have been part of Hong Kong's busiest thoroughfares. They are fun and very affordable. Seats next to the window are always the best especially for first-time visitors. Some of the neighborhoods that you can expect to see are Wan Chai, Western district, Happy Valley, North Point, and Causeway Bay. These trams are ready to serve you every day from early morning until midnight.
Routes:
Western Market, Causeway Bay, and Happy Valley - Kennedy Town
Shau Kei Wan to Western Market
SHau Kei Wan – Happy Valley
North Point – Whitty Street
Fare: HK$2
Hours: 6am-12mn
Inquiry Hotline: +852-25487102
Public Buses
Visitors landing in Hong Kong International Airport have the option to take public buses that are relatively comfortable and inexpensive making them great transport option. These buses will take you to and from most parts of the city.
For schedules, fares, and other details, visit or call customer service hotline 852 2873 0818
Taxis
There are several taxis throughout Hong Kong giving visitors an option if they don't feel like taking the MTR or buses. These taxis are usually hailed on the streets or are summoned by phone. They are all metered and generally, they are clean, air-conditioned, and relatively cheap.
There are basically three types of taxis in Hong Kong. The green ones operate within the New Territories, the red ones serve the urban areas, and the blue ones serve the Lantau Island.
The fare is usually HK$16.50-20.00 for the first two kilometers and about HK$1.20-1.40 every 0.2KM.
Transport Department Customer Enquiries Hotline: +852 2804 2600
Got questions? Ask us here!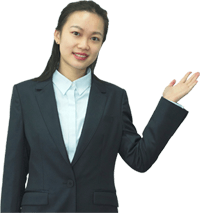 Sally Guo
Travel Advisor