For Honeymooners
Those going to China on their honeymoon need to remember that Guilin is one of the most romantic cities in all of China due to the beauty, great weather, and laid back atmosphere.
Honeymooners also need to have a plan and remember not to over schedule their days.
How to Get Away from the Crowds
Honeymooners will want to get out alone and get away from the crowds. What is great about this area of China is that there are tons of places to explore as a couple. When you take a Li River cruise, instead of taking one that comes back to Guilin, consider taking a one-way cruise to Yangshuo, a town just outside of Guilin. Once there, take a raft tour and get away with a cormorant bird fishing, which uses cormorants to catch fish in the shallow waters of the Li River. The next day, rent a pair of bicycles and travel independently through the countryside, with a picnic lunch.
Honeymoon Hotels
Recently wedded couples are going to be happy to know that there is a good selection of hotels in Guilin that are up to honeymoon standards. Make sure that you book a room in advance. During Chinese holidays, especially in the winter months when the rest of China is cold, swarms of tourists descend into the area, so finding a room can be more difficult.
Minority Life
One of the most interesting aspects of this area is that there are so many different minorities, including the Zhuang, Yao, Hui, Miao and Dong, that call this area home. Dreaming on Li River Show is a nightly show that presents song and dance from the area. This is one of the most famous tourist attractions in the area, and is a must-see.
Evening Strolls
Evening strolls Through Guilin are something for honeymooners to consider. While walking around the city is beautiful just by itself, one place for lovers to stroll hand-in-hand is the Black Hill Botanical Gardens. This botanical garden is open day and night.
Got questions? Ask us here!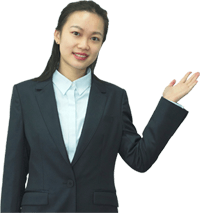 Sally Guo
Travel Advisor