sennior travel guide
Seniors traveling alone or with a Guilin travel group are going to find the beauty of Guilin absolutely stunning, but special planning must be made if special accommodations are needed. By thinking ahead, the trip will go smoothly and the trip will be more enjoyable.
Hire Your Own Car
Seniors who have limited mobility may need to hire a driver or rely on taxis for transportation around the town. Taxis in Guilin are cheap and plentiful, so it shouldn't be difficult to arrange to get from one site to the other and seniors might want to consider hiring a driver for the day if they plan on doing a lot of traveling.
Travelers who aren't up to a trip to neighboring Yangshuo are able to see cormorant fishing in the city during a night cruise of the Li River. A night boat trip shows off the best of the karst landscape with flood lights, making it an unforgettable experience.
Getting to the Top of a Mountain Without Breaking a Sweat
Yaoshan Park is a fairly accessible park for seniors who don't want a strenuous climb. While there is still a bit of walking involved in the trip, a lot of the climbing needed to scale one of the highest peaks in the area can be avoided by taking a cable car to the top. The view that would even be worth the hike to the top.
Unwinding after a Long Day
As with most Chinese cities, tourists to Guilin have the option to have Chinese massages. While most masseurs are not going to be able to speak English, it is going to be worth every yuan you pay. In the central part of town, any massage parlor should have a price list and a treatment plan in English, which means you will know what you are getting and how much it will cost. If after a strenuous day, you want something special, a traditional massage is the way to go.
Any traveler coming to Guilin is going to find local food and fresh fruits. One of the local dishes that all tourists should try is fish cooked in beer. While walking around, make sure to buy fruit from sellers along the street. Don't forget to wash the fruit you buy in clean water before enjoying.
Got questions? Ask us here!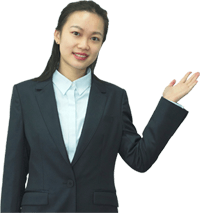 Sally Guo
Travel Advisor