Shanghai Nightlife
A night out in Shanghai can never be dull. There are a lot of activities to do, events to go to, extravagant shows to watch, and amazing new experiences to try. Acrobatic events, river cruises, and trendy bars make Shanghai come even more alive at night than it is in the day.
Shanghai's Famed Acrobatic Show Theaters
For a spectacular night, one can attend world-class acrobatic shows performed by different acrobatic groups. One of the most well-known acrobatics shows is the one that runs every night in the Shanghai Centre Theatre. The modern Shanghai Centre Theatre, located on the West Nanjing Road, is home to the performances of the extremely talented Shanghai Acrobatic Troupe- a popular group of acrobatic performers that was first formed in 1951. Each night the troupe gives a mind-blowing performance that showcases how movement can be art. The show consists of 14 acts. Each one of them is well choreographed and truly enjoyable.
Address: 1376 Nanjing Xi Lu, West Nanjing Road (南京西路1376号上海商城1楼, 近西康). The show starts at 7:30 PM.
For reservations, call the Shanghai Box Office on (86-21) 6279-8663.
Tickets prices: 280 RMB, 200 RMB, and 150 RMB
The Shanghai Acrobatic Troupe also performs in a new venue, the Huxi Theatre. The 90-minute show in Huxi has twelve acts. It focuses on traditional Chinese movements, including a Kung Fu stint and opening acts from Beijing. It is a performance that can really be enjoyed by children. Likewise, there is a motorcycle act by the end that adults can also like.
Address: No. 205 Wu Ning Rd, Shanghai (武宁路205号,沪西工人文化宫,近凯旋北路).
One can get to the theatre by subway line 3, 4, 11 and by getting off at Caoyang Road exit. Ticket prices range from 150 to 280 RMB.
Another theatre for acrobatic shows is the Shanghai Circus World where a show entitled "Era- Interaction of Time" (时空之旅) is performed. This phenomenal exhibition showcases more than fifteen heart-stopping acts that will surely leave one amazed. A highlight of the show is the Ball of Death- an act wherein 8 motorbikes are simultaneously circling around the interior of a spherical metal. The whole show is a multimedia extravaganza. Not only are the performances excellent, but also the overall production.
Address: No.2266, Gonghexin Road
Ticket prices: 80 to 580 RMB.
Huangpu River Cruise
Another wonderful night-time activity in Shanghai is a ride on the Huangpu River Cruise. A ride on the Huangpu River Cruise is an amazing way to explore the city, witness the best parts of it, and get to know it better. From the cruise, one can see a view of the Bund, Jin Mao Tower, the Oriental Pearl TV Tower, the Huangpu Park, and other establishments that make the city so alive. It is best to ride the cruise at night when can one see the beauty of Shanghai highlighted by the night sky and the bright lights of the city's tallest skyscrapers.
Opening hours and ticket fees. There are two different options being offered for the cruise. The Highlight Cruise, which lasts for an hour, costs 100 RMB. It operates from 10 AM to 9 PM. The other option is the Classic Cruise, which is 3 hours long, and opens at 2PM to around 5:30 PM. It costs 150 RMB. To avail of the cruise, one can go to 127 Zhongshan Dong Er Lu (中山东二路127号 近外滩). For inquiries, call 6374 4461.
Top Bars and Clubs in Shanghai
The nightlife in Shanghai thrives in certain districts and bar streets. Some popular lifestyle hubs for clubbing and bar-hopping are Xintiandi, Sinan Mansion, Surpass Court, and, perhaps the most popular of them all- the Bund district. These lifestyle hubs are places where most of the chic cocktail restaurants, hip clubs, and trendy lounges can be found.
The Glamour Bar
Situated on the famous "5 on the Bund" building of the Bund district is a classy cocktail lounge called The Glamour Bar. With a Cuban/art deco theme, The Glamour Bar is mostly where an affluent and more mature crowd goes to. It opens at 5PM in the afternoon every day.
Address: 5 on the Bund, 6/F, 20 Guangdong Lu, near Zhongshan Dong Yi Lu
The Martini
A quaint little bar called The Martini- found inside a retail branch of Dolce and Gabbana- is the go-to place of a group of Shanghai's fashion-savvy elite.
Address: 6, 1/F, 6 Zhongshan Dong Yi Lu
Two popular members-only clubs are M1NT and Prive. These are relatively new and cater to a younger and more popular crowd.
M1NT's address: 24/F, 318 Fuzhou Lu, near Shandong Zhong Lu
Prive's address: Bund 6, 4/F, 6 Zhongshan Dong Yi Lu, near Guangdong Lu
Bar Rouge
Boasting of its French-influenced style and classy interiors is Bar Rouge. Considered by many as the most popular bar in Shanghai, Bar Rouge is a trendsetter and is the force that sets the bar high for other bars.
Address: Bund 6, 4/F, 6 Zhongshan Dong Yi Lu, near Guangdong Lu
Got questions? Ask us here!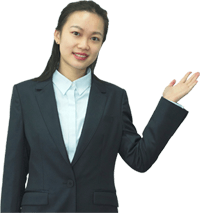 Sally Guo
Travel Advisor