Guilin Shopping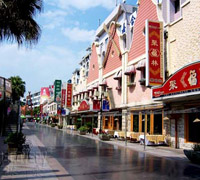 Known internationally for its river and mountain scenery, mysterious caves and grotesque rocks, Guilin has enjoyed the reputation of having the country's most beautiful scenery for hundreds of years. Guilin's local products and handicrafts include China sea pearls, Chinese landscape paintings, fermented bean curd, medicinal materials, paper umbrellas and artistic pottery and porcelain.
Where to Shop in Guilin
Zhengyang Pedestrian Street
Zhengyang Pedestrian Street is at the back side of center square. The total length of the street is 666 meters, which means good fortune in Chinese. The shops along the street decorated with Chinese ancient styles and classic European styles are very pleased to walk around. This popular shopping district consists of many fashion brand shops, night clubs, hair salons and restaurants.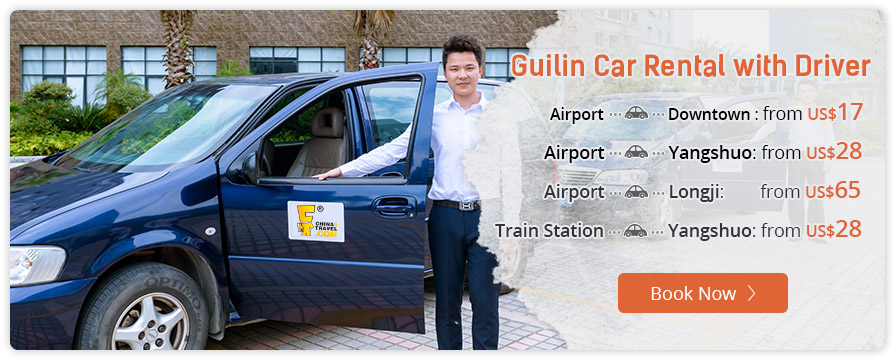 Guilin Niko Niko Do Plaza
Niko Niko Do, the biggest shopping mall in Guilin is located on the zhongshan road, the center of downtown. It has 9 floors include the underground food supermarket. This plaza sells good quality of clothing, bags, shoes, cosmetics and electronics with famous brands.
Add: 37 zhongshan middle road
Business hours: 9:00 am—10:00 pm
Open Hours: 9:00am-9: 30pm
Tips: No bargain
The Little Hong Kong
The Little Hong Kong is an underground shopping center that just under the Guilin center square. The things they offered are not very good qualities compare with them in the department stores. But the price is quite cheap, so it's favored by the young generation especially the students here.
Business hours: 9:30 am—9:30 pm
Tips: the price here can be negotiated
Night Market
The night market which starts every evening from 7:00 pm till midnight is a good place to buy small souvenirs and have a good taste of the local snacks. Be sure to bargain with the shoppers if you decide to buy the souvenirs.
Opening Hours: 7pm till midnight
Tips: the barbecue there is really nice
Nan Cheng Department Store
Beside the zhongshan road in center of Guilin, It also has another commercial center in the east of the downtown. Near to the Guilin exhibition center, Nan Cheng department store is the biggest store along this area.
Open Hours: 9:00am-10: 30pm
Too Shopping Mall
If you are not only go shopping but also want to do some entertainment, then Too shopping mall may your right choice. This commercial center is consists of supermarket, clothing and shoes shops, restaurants and coffee shops, KTV and a big cinema, This area is really favored by the fashion young generation.
Tips: there is a botanical garden behind the shopping mall. It's a good place to relax yourself
Waoyao wholesale market is located in west of Wayao road, in possession of more than 1000 wholesale shops, setting processing, production, sales in one, market parking, hotel, catering, banks, post and telecommunications, passenger and freight transport expanding etc. service facilities are all in readiness. Nowadays it has become a famous wholesale market in southwestern region and even countrywide. In addition, the first tourism crafts trade fairs of Guilin was carried out here. At present, the wholesale market has expanded 4000 square meters.[More]
What to Buy
Chinese Landscape Painting
Chinese Painting is one of the oldest art forms in the world. It is called as guó huà (国画) in Chinese, literally referring to national painting. Different to western styles of art using oils, Chinese painting uses brushes dipped in black or colored ink similar to those used for calligraphy. Most paintings are made on Xuan papers (Chinese art paper) or silk so that they can be taken away as scrolls for hanging. Paintings on walls, screens, lacquer wares and certain other mediums are also often seen.
Chinese landscape painting is one of the most popular styles among both the Chinese people and foreigners. It is also known as the highest form of Chinese painting. There are two major classical styles of landscape painting based on the two major landscapes types of China. Artists in the north create paintings of towering mountains, whereas artists in the south paint rolling hills and rivers in tranquil landscapes.
The unique and beautiful Guilin landscape has inspired many painters since the time of the Tang Dynasty and many people paint the amazing views on different Mediums. Guilin landscape paintings have been favored by some USA presidents, such as Bill Clinton, George W. Bush and Barack Obama. You can wander around Xicheng night market in Guilin City center where many local vendors create impromptu paintings on T-shirts, mirrors, paper fans and bronze, etc. If you are looking for fine art, there is no shortage of quality painting workshops. What we recommend is the Calligraphy & Painting shop (Guangxi Normal University Art Shop). Most art in the shop is created by important and famous artists, and there is also a selection by local art students.
Calligraphy and Painting shop (Guangxi Normal University Art Shop) 广西师范大学美术店
Add: Jingjiang Royal City (near the Solitary Beauty Peak), Wangcheng School District, Guangxi Normal University, 1 Wangcheng Road, Xiufeng District
China South Sea Pearl
South China Sea Pearls come mainly from Sanya in the Hainan Province and Hepu County in Guangxi Autonomous Region. Pearls grow quite well and to a large size in the unpolluted South China Sea, which is particularly suitable due to its water temperature and abundant sea creatures. Most pearls are silver colored.
Guilin is very near Hepu County and can thus offer a variety of South China Sea pearls. The South China Pearl Museum is a very big licensed company producing and selling high-quality South China Sea Pearls. The cultured South China Sea pearls in the museum are almost silver in color and bigger than normal pearls. The smoothness and roundness is different from normal pearls, but they are as lustrous and beautiful as the natural ones used for rare and valuable jewelry.
The museum has an exhibition of South Sea Pearls.. Besides seeing the whole production process of pearls, visitors can even learn how to tell the differences between real and fake pearls. The shop also offers its latest and most popular pearls where you can browse and buy freely.
South China Pearl Museum
Add: Opposite Sleeping Budda Rock, 12 Taohuajiang Road, Guilin
Guilin specialties
The weather in Guilin is humid and hot much of the time, with an average temperature of 18.9 ℃ and an average sunshine duration of 4–5 hours per day. The average relative humidity is 73–79 percent. Food and plants are greatly blessed by the climate, and thus there is no shortage of local specialties.
Three Most Famous and Popular Local Specialties
Because of the climate, Guilin people are likely to have spicy food. Chilli sauce(桂林辣椒酱) is frequently used with noodles dishes and, which is also one of the three most popular and famous local specialties. The ingredients for chilli sauces are generally chilli peppers (of course), mashed garlic or fermented soya beans, and salt and wine. It will be stored for several weeks before being ready. Most sauces are packed in a glass bottle or wooden bottle.
Sanhua Liquor(三花酒) is the second well-known local specialty. This crystal liquor tastes soft and refreshing and has a pleasant aroma. Some local people like to drink it in the winter to warm themselves up. What makes Sanhua Liquor special is the water from the Li River under Elephant Trunk Hill and the fact that it is stored for two years in the caves of the hill. The cave is especially good for wine storage because it is warm in winter and cool in summer.
Besides Chill Sauce and Sanhua Liquor, the seasoning Guilin Fermented Bean Curd(桂林腐乳) is also very popular with the locals. Guilin people especially like to cook vegetables using Guilin fermented bean curd, which makes the dish much more delicious and gives it a reddish color and delightful smell. The ingredients a comprised of high-quality soybeans, wine, pepper and natural spices. Often they are packed and saved in glass or wooden bottles for sale.
Food for Drinks
Luo Han Guo (momordica fruit 罗汉果) is a local fruit mainly produced in Yongfu County, Guilin City. Due to the special growing requirements, 70 percent of the world's Luo Han Guo is produced there. It can be eaten fresh, but most are dried and saved for a long time. Indeed, dried Luo Han Guo is most popular on the market, as they are used in traditional Chinese medicine due to their high nutritional value. The simplest way to have Luo Han Guo is to put a dried one in hot water to make sweet tea, which is good for relief against the summer-heat and for a sore throat.
Sweet-scented osmanthus tea (桂花茶)can be seen everywhere in Guilin city when autumn comes. Its pleasant smell is long-lasting. Sweet-scented osmanthus Tea has a wonderful taste and is good for your throat, headaches and cough relief. It is especially good for older people.
Food for Snacks
Since Guilin abounds with osmanthus, locals make the most of its flowers. Sweet-scented osmanthus cake (桂花糕) is made with sugar, osmanthus and glutinous rice flour. With a history of over 300 years, it is tasty and refreshing. The cakes are made into rectangle shapes and packed in paper boxes.
Dried Lipu Taro Slice (荔浦芋头条). Taros are very popular local products mainly cultivated in Lipu County, Guilin City. Dried Lipu Taro Slices are white and purple in color; it tastes quite sharp and has a strongly smell of taro.
Got questions? Ask us here!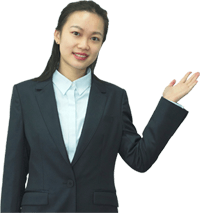 Sally Guo
Travel Advisor