Guilin Weather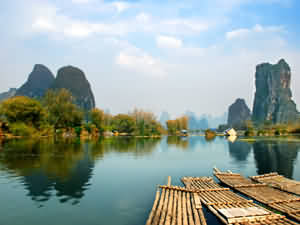 The prevalence of an interesting array of land formations, together with sub-oceanic prehistoric status of Guilin, as well as the large surface area of the meandering water Li River, all make for a very interesting climate which is very much a big part of this highly popular tourist destination.
The general climate of Guilin follows a monsoon-regulated pattern, with winter months that aren't too cold, following more of a mild trend, and summer months that are characterized by long, humid, and hot days.
Spring is warm with some rain, building up towards May and June, the wettest months. On rainy days, the Li Rivers, pinnacles and the city itself can be shrouded in mist, which is especially enchanting.
Summer in Guilin can be hot and humid, but the beauty to be found out doors is quite adequate compensation.Guilin 's annual rainfall is about 1926 mm (80 inches).
Autumn is beautiful as the weather cools. The Terraced Fields of Longsheng are wonderfully golden in the harvest season at the end of September or beginning of October.
Winter is cold and moist. The coldest month is January; the average temperature being 7.6 degrees C and the hottest is July where average temperature is 28.3 degree centigrade. Winter is the low season so Guilin is less crowded and it is cheaper to travel.
One of the biggest questions on Guilin travel is when the best time to plan your tour is. As far as Guilin weather is concerned, any time is great to go. However, in order to get the most out your vacation and to be able to tour Guilin every day, planning ahead is very important. [more]
Since there is less rain during winte3r months, Li River cruises tend to take a bit longer, with the subsided water levels. This takes nothing away from the experience though as the colder months offer a different view of all the attractions along the Li River, adding interesting dimensions like foggy and shadowy Karst which are mirrored by the calm water. [more]
Got questions? Ask us here!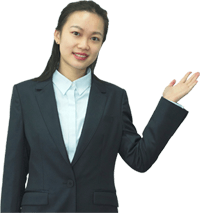 Sally Guo
Travel Advisor