Guilin Massage and Spa Clubs
Want to get rid of weary from whole day's tour? Massage shop is a good place for tourist to enjoy the luxury night, Guilinchina will provide a list of legally Spa and massage center to enhance your China holiday.
Zhengyuan Tang Foot Massage Center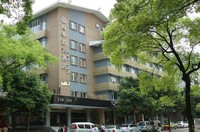 Zhengyuantang Foot Massage Center is located in the downtown area and next to Sheraton Hotel, it is the sole member of Chinese Society Reflexology in Guilin, Base on the basis of traditional medical Tui-Na(Acupressure) therapy as well as foot channels acupuncture, Zhengyuantang Foot Massage Center employs a unique formula which decocted with 28 Chinese herbal medicines for foot bathing, Highly trained massages implement various Tui-Na massage mehods according to 129 reflection areas on the feet.As a result ,it can regulate internal balance and prevent you from developing certain disease.
Address: No.66 Binjiang Road, Eva Inn (First floor), Guilin
Opening Hours:< 11am to 1am
Average Cost: RMB100-RMB120
Venice Spa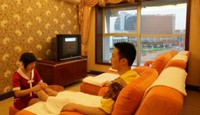 Venice spa leisure club is at the center of Guilin city center square on the 7th floor; it has a business area of more than 6,000 square meters and regarded as one of the top spa clubs in Guilin. it provides variety of leisurely items as wet steam, shower, body massage and foot massage, stereo cinema, single crystal lounge, snooker billiards, gym, chess room, bar, Internet Cafe and equipped with luxury restaurant and a separate space ship design sleeping area. The spa area divided into male and female. This will well protect your personal privacy.
Address: 7th floor of Island Coffee Building, next to Guilin Center People Square
Opening Hours: 24hrs
Average Cost: RMB70-RMB200
Guilin Shan Shui Hui Spa Club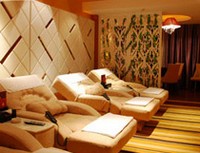 This Spa club is located in the most popular scenic area in Guilin on the bank of Fir Lake, it is another their business includes sauna bath area, foot massage, bath place, and there are large modern constant-temperature water and ice water cycle consisting of a large bubble pool, dry steaming, wet steam, ice pool, you can fully enjoy bathing fun here. Spa can be Chase away fatigue, release from work and life stress, recover and clean skin, while efficiently discharge body toxins, except that, spa club provide abundant of buffet lunch for their customers.
Address: No 5 north of Shanhu road, near Congee City Restaurant
Opening Hours: 24hrs
Average Cost: RMB100-RMB500
Hua Xia Liang Zi Spa Club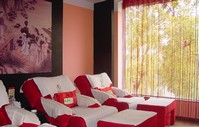 Hua Xia Liang Zi Spa Club is a train store around China; it is located in the bank of Banyan Lake with a fantastic view. It provides Spa, wet steam and dry steam, especially for foot massage, and body massage, the employees are all have been well-training; always try their best to feed customers needs, a best place for your leisurely night.
Address: No 1 south of Ronghu road, near Yang Bridge
Opening Hours: 24hrs
Average Cost: RMB100-RMB400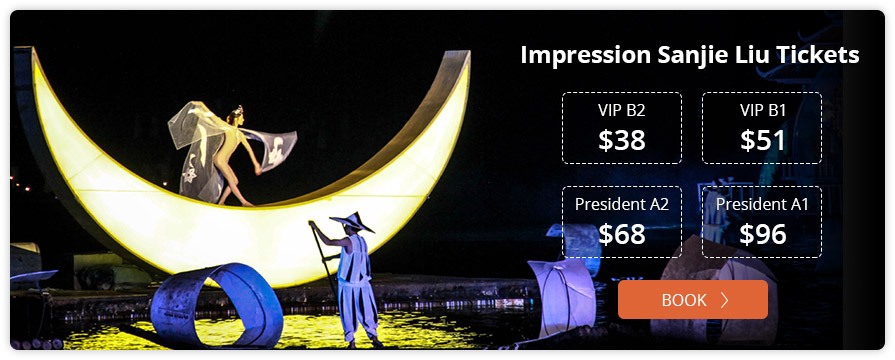 Got questions? Ask us here!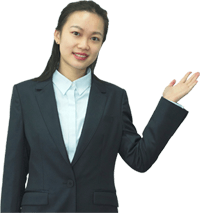 Sally Guo
Travel Advisor